SIX Launches Tripartite Collateral Management Product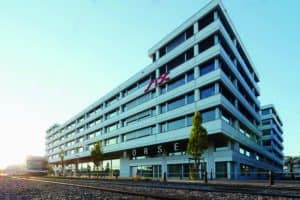 Ahead of UMR's Phase Six rollout this week, SIX has launched a new Tripartite Collateral Management (TCM) solution to help customers reduce operational risks and costs.
Service users will be able to delegate their day-to-day operational collateralization responsibilities to SIX, ensuring that the correct amount of margin is deposited and risks are managed.
SIX's tri-party agent performs tasks such as selection and automatic execution of collateral transfers and continuous validation that exposures are properly collateralized through daily market value checks on collateral throughout the transaction.
Nerin Demir, Head of Pension and Collateral Management at SIX, said: "With this solution combined with our sophisticated Collateral Cockpit, we offer a higher level of security, control and convenience to our clients. Additionally, we established the backbone of collateral mobilization, enabling many new use cases for our collateral management service and a foundation for future growth. »
Christian Geiger, Head of Sales, Repo and Collateral Management at SIX, added: "Tripartite Collateral Agreements are particularly important for Unmatched Margin Rules (UMR). SIX saw growing customer demand with the UMR endgame coming into effect in September.