We all live in a world of collateral hunger | Press | DW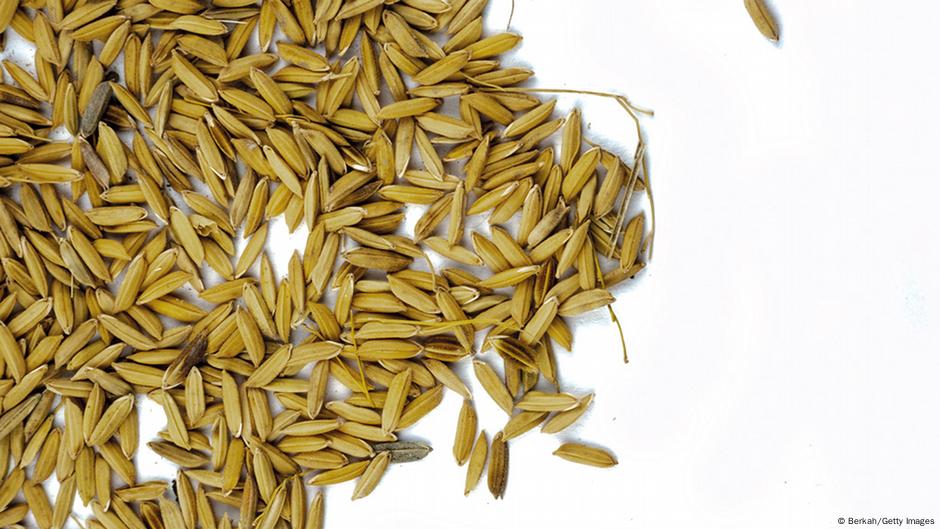 It may seem shocking to talk about markets when bombs are killing Ukrainian children, destroying hospitals and kindergartens and burning families from their homes.
But the WFP knows from his work in conflict-affected countries that markets are key stabilizers in a troubled world. When a city market is hit by a missile, it kills shopkeepers, customers and vendors. It destroys infrastructure and discourages trade. It wreaks havoc on supply chains that have been carefully forged over decades and that ensure food is produced as efficiently as possible from farm to table. This is driving up prices as people seek to restore an orderly supply, at a much higher replacement cost.
This explains why the consequences of the war in Ukraine are sending shock waves around the world in terms of energy and food prices. But the impact of this violent disruption is all too real and is being felt on nearly every table in the world. We are all in the same boat, from Yemen to Berlin via Los Angeles and Tokyo.
RRising food and fuel prices have hit the most vulnerable hardest. In Lebanon, before the war in Ukraine, food had already increased by 570% since 2020. Three quarters of the population now live below the poverty line and more than 50% depend on assistance. For people living hand-to-mouth, small increases in the cost of food have an outsized impact. Wheat prices, now at their highest level in 14 years, will send the prices of bread, pasta and a bowl of cereal skyrocketing globally. Double the price of wheat, and the cost of that bowl of grain doubles, or you eat half as much.
Some a few months ago, I was in Yemen. A collapse in funding meant we were already cutting food for 8 of the 13 million people we feed there. Children used to get the equivalent of a bowl of cereal and now, unless we can find the money in a world running out of Covid money, they will get half a bowl of cereal. Before Ukraine, we were already taking food from the hungry to feed the hungry. Now we're going to take to the hungry to share with the hungry.
The war in Ukraine also brushed off other crises from the front pages. For example, food insecurity in Afghanistan is soaring, driven by the impact of decades of conflict, economic crisis and recurrent drought. Although the eyes of the world are elsewhere, WFP remains on the ground to offer a lifeline to millions of people in Afghanistan and dozens of other countries around the world.
David Beasley, Executive Director of the United Nations World Food Program (WFP).
But our task is becoming more and more difficult. As grain ships bound for the Middle East and Africa are tied up in Black Sea ports, and months before Australia and Argentina plant additional crops to make up the shortfall in global supply, the painful price increases in an unstable market are finally being felt. starving children around the world.
The link between food and social stability, even in the most conflicting circumstances, is why WFP was awarded the Nobel Peace Prize in 2020. Citing the fact that WFP cultivates the conditions for peace, the Nobel Committee recognized an intuitive fact that we all feel – that people will do whatever is necessary to feed their families, whether it be that grueling work, migration or war. Bread shortages and hunger have a well-documented role in triggering revolutions.
In addition, a destabilized commodity market will certainly unleash an ugly scramble to grab the grain available for national interests, ignoring the consequences of destabilizing poorer countries. Already battered by the Covid, climate change, and often conflicts, the poorest countries are struggling the most to recover from the economic fallout of the pandemic. About 60% of low-income countries are currently in or near debt distress, double from 2015, including a list of the world's most fragile states, such as Lebanon, Sudan and Yemen.
Yet wWhat should not be forgotten in this new scramble is that we are our brother's keepers, not just out of ordinary compassion, but because a stable market helps keep inherently unstable countries on their feet. Rich nations also have an "interest" in this.
Yes, WFP is on the bridge in Ukraine and neighboring countries, to deal with the fallout from this war on the hunger of people trapped in cities. But our work must continue for the hundreds of millions of people most at risk of starvation who live far from Kyiv. We must stabilize markets in order to preserve and promote peace in the deeply tense countries in which we serve.
Our lLeaders must recognize that food security is inextricably linked to social and political stability. The fight against hunger therefore requires not only sufficient funding to alleviate immediate suffering, but also long-term investments to tackle its root causes and help prevent future crises.
Whether if we don't act now, we risk multiplying and amplifying the instability already caused by two years of the Covid pandemic, by conflict, by the incipient effects of climate change, and now by the threat of runaway costs hitting a circle of fragile countries circling the globe.
Weltzeit is published by DW and is available to read numerically. The latest title "Special Journalistic Operation: War in Europe" covers food insecurity, censorship, frontline reporting, espionage, press freedom, human rights and much more.